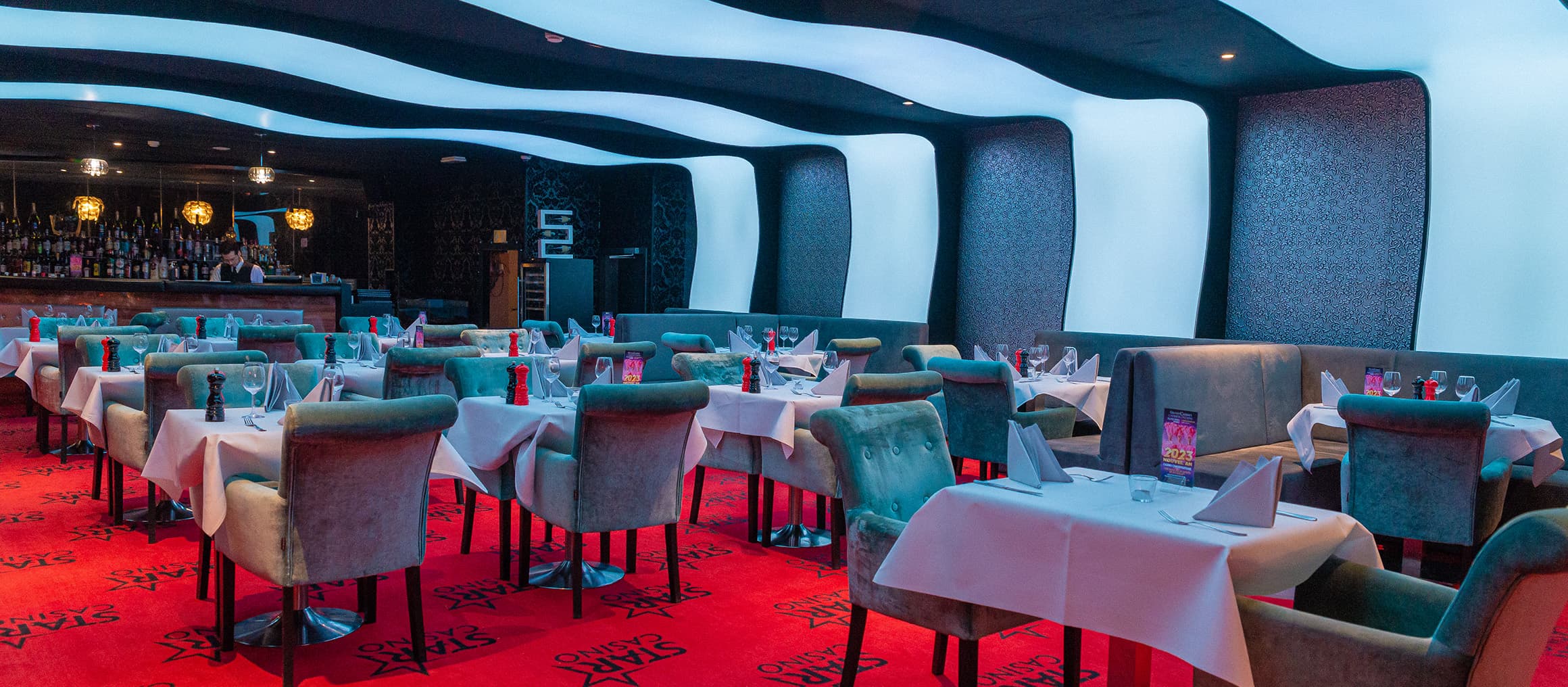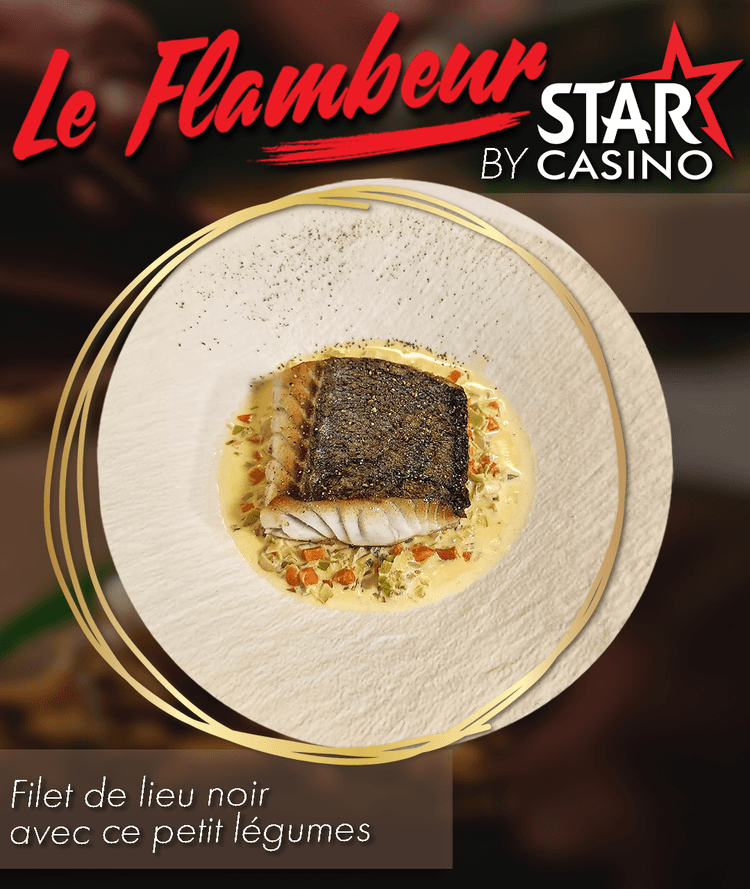 Come and discover our delicious fillet of coalfish of the week, served with a creamy white wine sauce and an assortment of fine vegetables. A real treat for your taste buds! Don't miss this opportunity to savor refined cuisine! Take advantage of this tempting offer until December 3: just €18 or €32 with €20 play credit!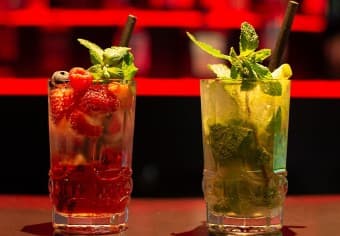 Are you getting hungry after a few bets on our roulette or slots? Or do you simply want to go on an original outing? At Le Flambeur restaurant in the Grand Casino Chaudfontaine, you can combine a delicious dinner with the pleasure of gambling.

Discover our different offers and formulas below.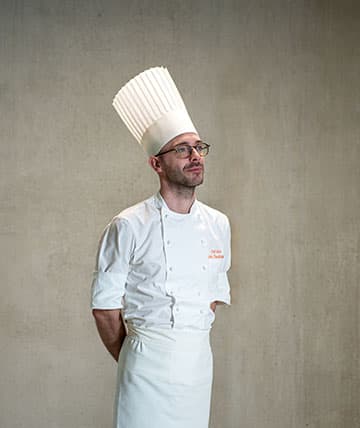 The restaurant of the Grand Casino Chaudfontaine has been completely renovated. With its modern and flamboyant setting and friendly atmosphere, its name "Le Flambeur" is perfectly appropriate! Over the weeks, Le Flambeur offers you typical French-Belgian dishes. All this is accompanied by a wide choice of wines and champagnes.

Chef Kevin, a member of the Chaîne des Rôtisseurs, and his team choose the best ingredients and recipes to serve you their delicious dishes and spend an unforgettable evening! Come and enjoy a breathtaking gastronomic experience at Le Flambeur.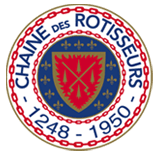 Association Mondiale de la Gastronomie
With nearly 25.000 members, 'La Chaîne des Rôtisseurs' is an International Association of Gastronomy now established in over 80 countries, bringing together enthusiasts who share the same values of quality, fine dining, the encouragement of the culinary arts and the pleasures of the table. The distinctive character of our association is to bring together amateurs and professionals from all over the world, whether they are hoteliers, restaurateurs, executive chefs, or sommeliers, in the appreciation of fine cuisine.